1 year with Jenkins X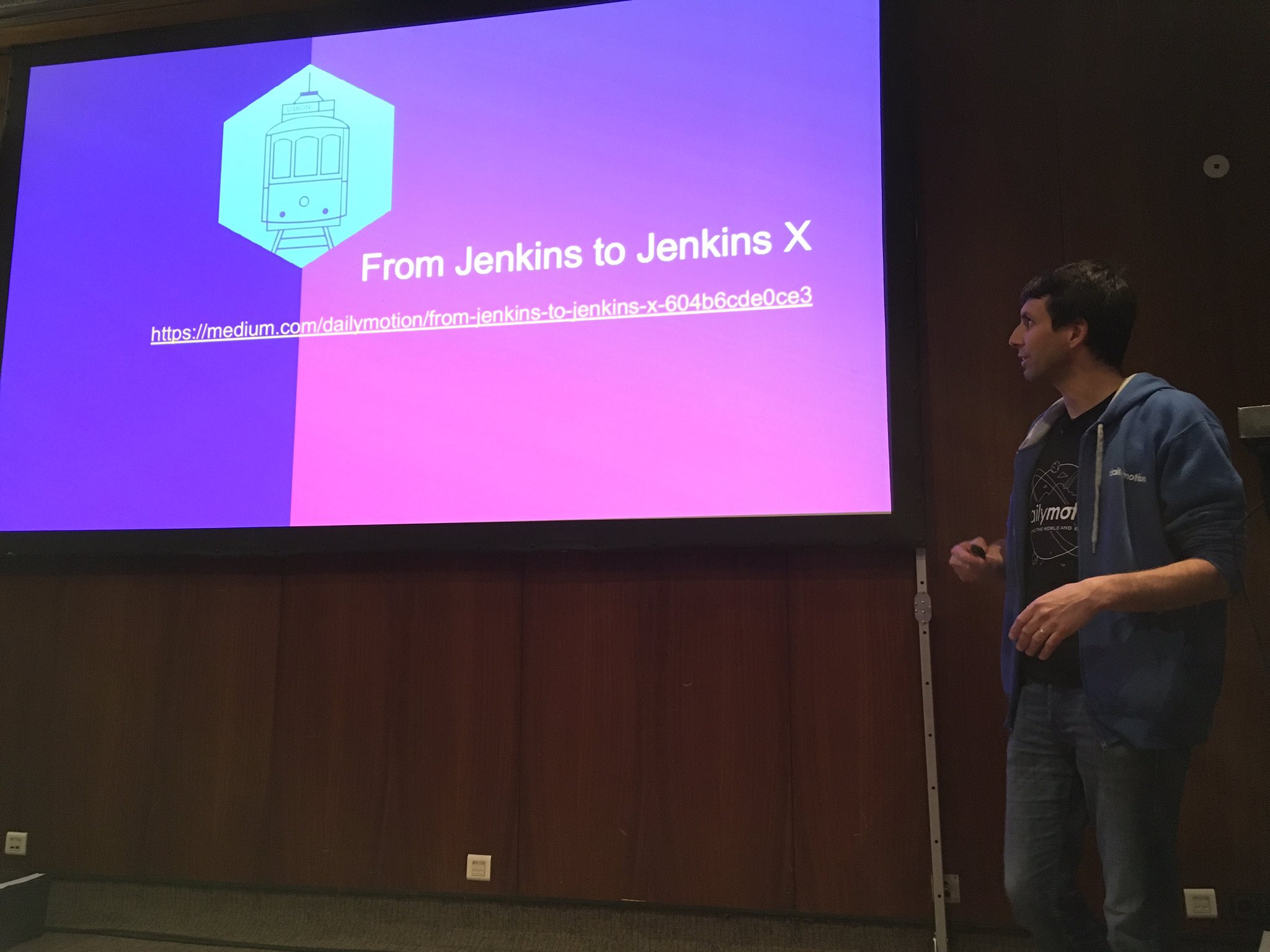 At the DevOps World | Jenkins World 2019 Conference in Lisbon, I gave a talk titled 1 year with Jenkins X.
In this talk, I shared our experience using Jenkins X at Dailymotion for more than 1 year: how we went from the "hello world" to the "real world" with the "most innovative Jenkins X implementation".
I explained how we adopted Jenkins X and its new practices – both on the organizational and technical side.
I did go through our custom implementation of Jenkins X:
Unfortunately this talk was not recorded, but you can read the related blog post: one year with Jenkins X.